Dental Office in the Arlington Area of Jacksonville, FL
We Provide Teeth Cleanings and a Full Range of Dental Services in Arlington
At Arlington Dental Center, our state-of-the-art facility is equipped to provide a full range of dental services. Our highly experienced dental staff can take care of the oral health needs of all the members of your family, always at affordable prices.
Services available at Arlington Dental Center include, but are not limited to:
Root Canals – If you have an abscess, an infected nerve in a tooth, or damaged pulp, you may need a root canal. The usual symptom is a persistent tooth ache.
Teeth Cleaning – We recommend teeth cleaning twice a year to help prevent tartar build-up, cavities, and gum disease. Our hygienists will make sure your teeth are thoroughly cleaned, leaving you with that "just cleaned" feeling.
Teeth Whitening – There's no better way to improve your smile than with a teeth whitening procedure. We offer a one-hour in-officer procedure, or a take-home procedure, which takes about a week. Ask about our teeth whitening special.
Cavity Fillings – If you have a cavity, don't delay in having it filled, as it will only become larger with time. The tooth may eventually be lost from decay if left unattended.
Cavity Preventing Sealants – sealants are great for children's teeth to prevent cavities from forming in the first place.
Bonding – We can apply a composite resin to chipped, decayed or damaged teeth, or to fill in gaps between the teeth, either for tooth repair or for cosmetic purposes to improve your smile.
Crown

 

and Bridgework – Crowns, bridges and veneers are all part of cosmetic dentistry, designed not only to save damaged teeth, but to make you look better.
Dentures (Full and Partial) – We make the best dentures, both partial dentures and full dentures, at affordable prices, and guarantee them to fit.
Tooth Extractions, Surgical Extractions, Wisdom Tooth Extractions – Sometimes extractions are simple and easy and sometimes they have to be "surgically" extracted. Wisdom teeth often need to be extracted as a preventative measure to prevent teeth "crowding," for example. Our dentists are expert in all types of tooth extractions.
Bone Grafting – The modern art and science of dental bone grafting and dental implants make it possible for almost anyone to have replacement teeth that look just like natural teeth.
Dental Implants – Dental implants are metal posts or frames that are surgically positioned into the jawbone beneath your gums. Once in place, they allow your dentist to mount replacement teeth onto them.
Nitrous Oxide – Local anesthetic is not always enough, in which case we provide nitrous oxide for some procedures, or for any procedure when the patient is overly nervous or anxious.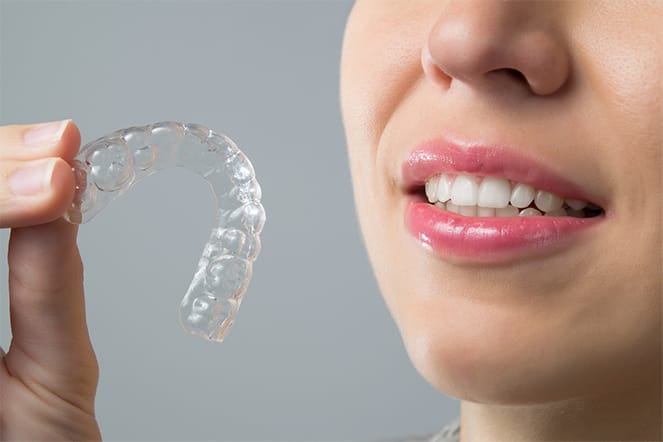 Dental Emergencies seen anytime
Walk-Ins and Military Welcome
All Regular Insurance Plans Accepted
Some Medicaid Plans Accepted
Insurance Claims Filed For You
$50 off initial exam and x-rays for new patients!